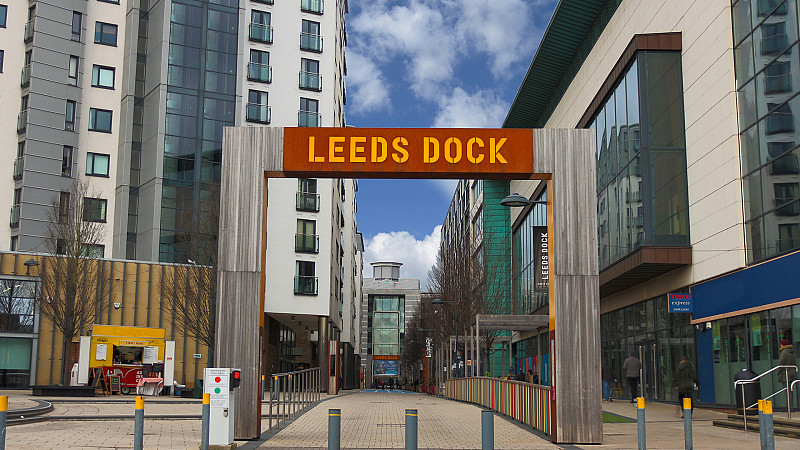 The Steph Show daytime series will be filmed at Leeds Dock Prolific North
[ad_1]
Channel 4 has announced that Steph McGovern will present a new daytime show live from Leeds Dock.
The Steph Show is scheduled to air this spring and will be filmed in front of a live studio audience.
"We have chosen a great location for our studio in Leeds. We have a lush view of the canal and we will be able to watch all the people around the Docks, "said McGovern.
"Since this is a live show who knows what could happen!" I'm really overjoyed, it's a crack spot and can't wait to welcome my guests to the studio, not to mention the studio audience and home viewers. We are almost there!"
The series is described as a mixture of "entertainment, lifestyle and light news with a variety of guests from the world of showbiz, politics and beyond".
"As a proud Yorkshireman who had to travel to London for work, I am delighted that we are opening a studio with the best view in Britain for the exclusive use of The Steph Show on Channel 4," said the producer executive, Ben Wicks.
"Our view will include the magnificent Leeds Dock, parts of the city skyline, the water taxi and, most impressive of all, the people of mighty Leeds – perfect for a show that is for the people and featuring the people, inside the studio and outside.
It is produced by Expectation in partnership with Can Can Productions, based in West Yorkshire. Executive Producers are Rebecca Papworth for Can Can Productions and Ben Wicks for Expectation.
[ad_2]