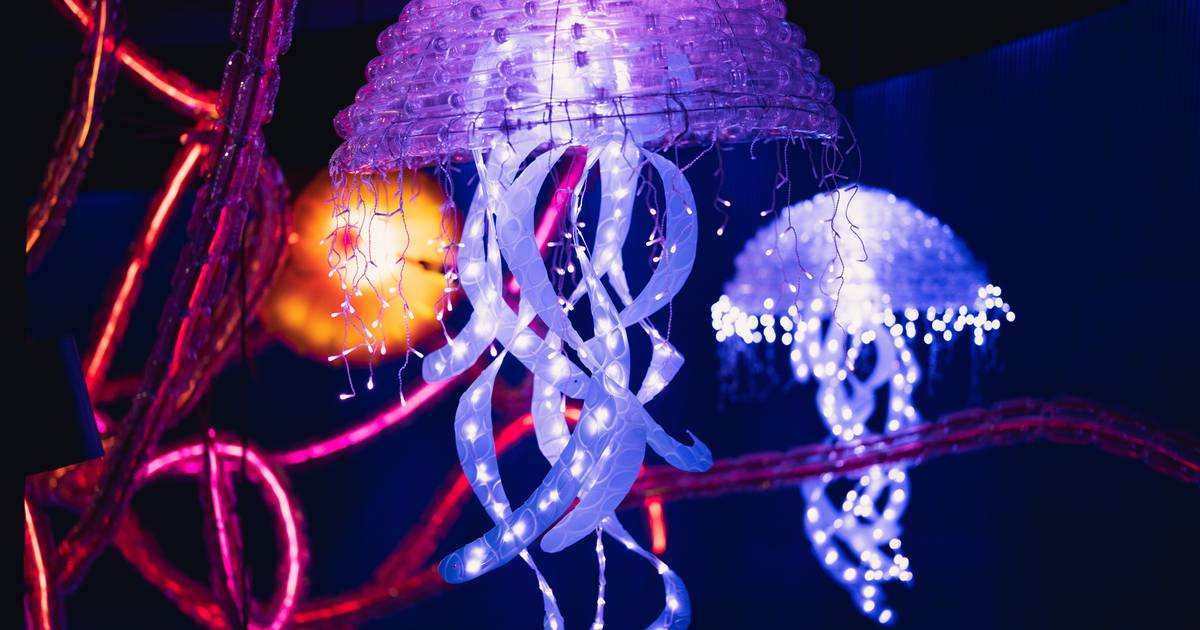 Aglow Aquarium Light Show Returns in November – Lowcountry Weekend
CHARLESTON, SC (Lowcountry Weekend) – Tickets are now available for this exciting opportunity to see the aquarium in a whole new light!
The wonder of the season comes to life at the Aglow Aquarium, elegant evenings of holiday celebration in the heart of downtown Charleston. Guests will journey through the Aquarium, immersing themselves in waves of color from tens of thousands of lights. The fixtures, from warm and nostalgic to impressive and contemporary, transform the space so guests can "see the Aquarium in a whole new light." Combined with interactive exhibits and refreshments (including food, wine and beer available for purchase), the Aglow Aquarium is an experience that is sure to become a new holiday tradition for many.
For those who enjoyed the Aglow festivities in 2021, the Aquarium promises a "bigger and brighter" experience for 2022 with additional light installations, new photo opportunities and a focus on an even more immersive environment. Additionally, the Aquarium's gift shop will remain open for all holiday shopping needs.
The Aglow Aquarium opens to the public on November 18 and operates from 5:30 p.m. to 9:30 p.m. on select dates through December 31. Tickets start at $26.95 for adults (13 and older) and $22.95 for children (3-12). Toddlers (0 to 2 years old) participate for free. Aquarium members get 20% off general admission prices.
New this year, you can be the first to ring in 2023 at the Aglow Aquarium. Celebrate New Year's Eve on December 31 from 5:30-9:30 p.m. during a family night filled with festive fun, upbeat music, and a special before bedtime ball. In addition to the full Aglow Aquarium experience, this event will feature DJ party music, face painting and other exciting surprises.
Admission to the Aglow Aquarium is not included with day admission tickets. For more information about Aquarium Aglow, including a list of all event dates, visit scaquarium.org/aglow.
For all media inquiries, contact Jessica Whatley at (843) 579-8632 or [email protected]
Copyright 2022 WCSC. All rights reserved.